King Arthur: Legend of the Sword
Details

Published on Thursday, 18 May 2017 11:02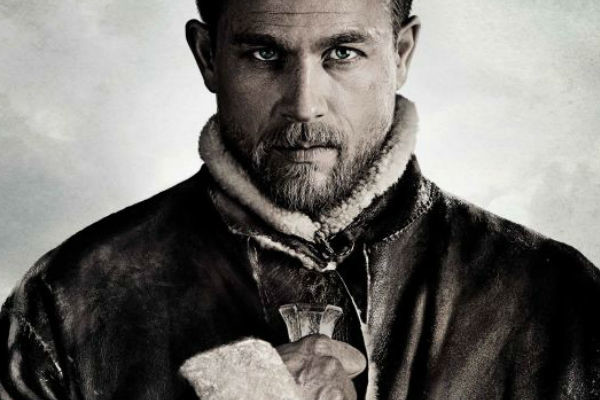 King Arthur: Legend of the Sword, directed by the well known director Guy Ritchie, with screenplay of the action film written by Guy Ritchie, Joby Harold and Lionel Wigram. The action film is within the King Arthur Franchise, and according to critics is a terrible movie with a range of low ratings. King Arthur: Legend of the Sword, was rated 4.6/10 on Rotten Tomatoes, with such low ratings I wasn't expecting to enjoy the movie as much as I did.
Starring Charlie Hunnam, as King Arthur and Jude Law, the star studded cast of talented actors also plays a huge part in the success of the film.
The fight scenes are consistent through out the film (as you would expect of a King Arthur film) and may be overwhelming, but the opening fight scene captivated me before I could understand the story. Guy Ritchie has used his usual brute montage style of directing in regards to King Arthur: Legend of the Sword, so if you are a Guy Ritchie fan you will thoroughly enjoy this film. Ritchie has incorporated humour within the action film successfully with witty one liners, ultimately changing the dynamics of the film and opening the audience up to not only those interested in gory, action films which differentiates this film from the other King Arthur films within the series of film. It may be evident that Ritchie has overused cinematography, VFX hallucinations and created pointless creatures may be seen as a downfall from critics, but I believe adds production value to the averagely interesting plot and his ability to differentiate himself and his movies from other action films (the film is 126 minutes long).
King Arthur is a reluctant hero who is coming to terms with his new found destiny after pulling the sword from the stone, but he takes awhile to understand and accept his new found role as a king. As Arthur was robbed of his birthright, he is acknowledging and proving he holds the ability to rule due to the after his immediate reluctance. Arthur is regaining his crown after learning his father was murdered by current king, Vortigern (Law), as he learns he is the only person able to remove the magic sword from the stone.
In my opinion, this movie is for Guy Ritchie fans and action film fanatics, but the differing aspects of humour and visuals broadens the audience. I will admit I didn't expect to like or understand the movie as much as I did (I haven't seen any of the previous King Arthur Movies within the franchise). I will say the negatives include the length of the movie, which i believe could have been decrease with VFX and character cuts. Overall, enjoyable movie for a wide variety of people.